Setting: In a world inspired by the Arabian Nights, where vast deserts stretch endlessly, powerful empires vie for control, and treachery lurks around every corner, reminiscent of the political intrigue in Game of Thrones.
Game Plot: In the heart of the scorching desert, the Sultanate of Zephyria, a once-mighty empire, has fallen into decadence and decay. The story begins with the sudden death of the old Sultan, leaving the throne vacant and power up for grabs.
The Heirs: The Sultan's three ambitious children, each with their own cunning allies, begin a treacherous battle for the throne. Princess Leila, the eldest, is known for her intelligence and mastery of politics. Prince Malik is a charismatic warrior with a secret thirst for power. The youngest, Princess Nadira, is underestimated but possesses dark sorcery.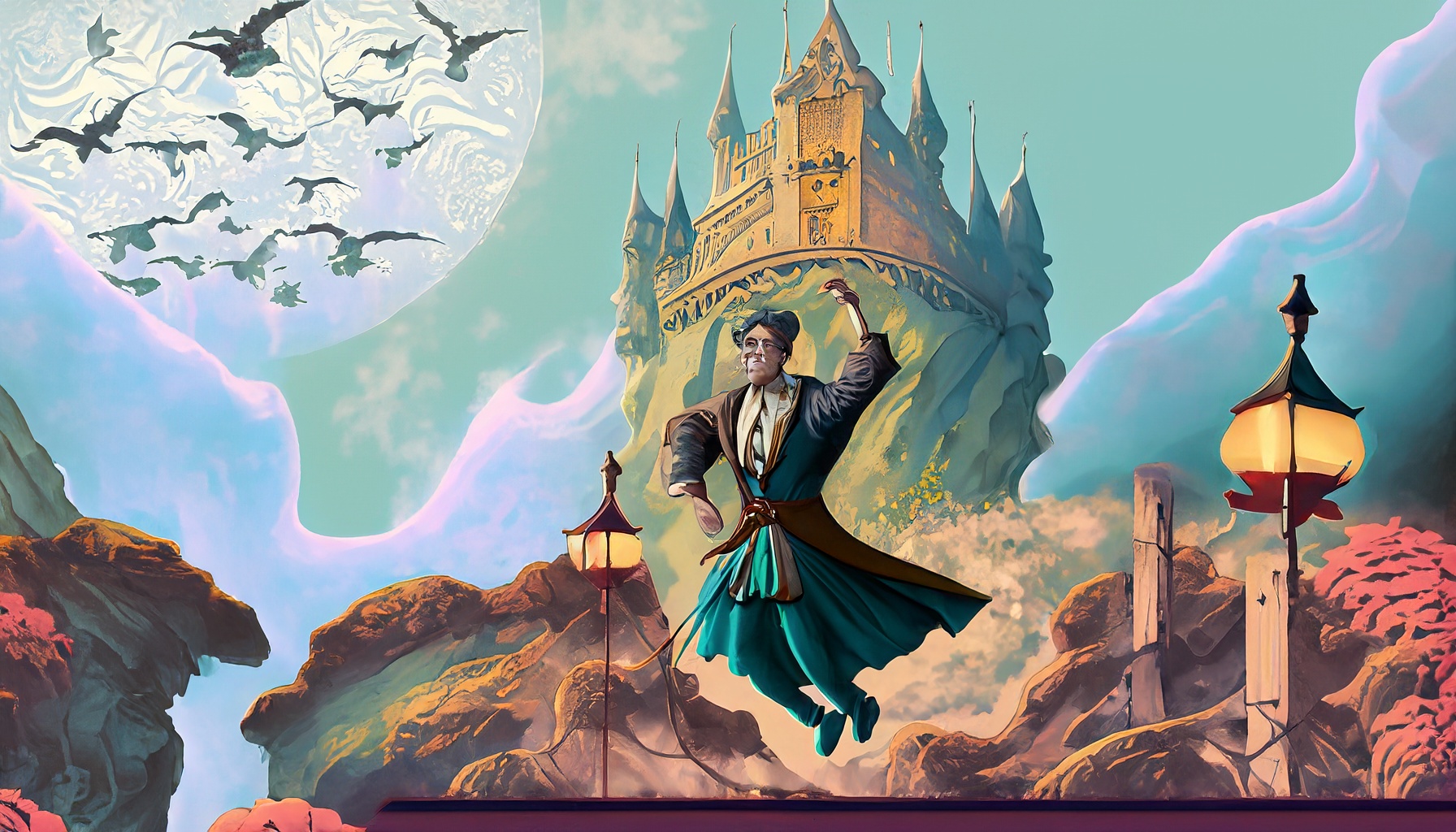 The Rival Tribes: Beyond the palace walls, two powerful desert tribes, the Sandhawks and the Scorpions, also have their eyes on the throne. They see this chaos as an opportunity to seize control of the once-mighty Zephyria.
The Shadowy Advisor: The enigmatic Vizier, a master of manipulation and intrigue, plays all sides. He secretly controls the flow of information, using it to sow discord among the heirs and tribes, further destabilizing the kingdom.
Ancient Secrets: Deep in the heart of the desert lies a hidden oasis with a mystical fountain rumored to grant unimaginable power. Each faction believes that controlling this oasis will secure their claim to the throne, but it comes with a terrible cost.
Assassinations and Betrayals: The plot thickens as assassinations, betrayals, and alliances shift like the shifting sands of the desert. No one can be trusted, and everyone has their hidden agenda.
The Rise of a Dark Force: Unbeknownst to all, a dark and ancient sorcerer, imprisoned for centuries, begins to awaken. As the kingdom descends into chaos, he sees an opportunity to break free and unleash unimaginable horrors upon the world.
The Final Showdown: In a climactic battle at the mystical oasis, the heirs, tribes, and the sorcerer converge. Loyalties are tested, sacrifices made, and the fate of Zephyria hangs in the balance.
This grim and epic tale weaves together elements of power struggles, magic, and the harsh realities of survival in a brutal desert world. "Sands of Betrayal: Thrones of the Oasis" is a story of ambition, betrayal, and the high cost of power in a world where trust is as scarce as water in the desert.