Concept Overview: "Imperium: Rise of Rome" is an immersive and historically accurate video game that transports players back to the glory days of Ancient Rome. In this game, players will step into the sandals of a young Roman citizen, starting as a humble plebeian and working their way up the social ladder to become a powerful figure in the Roman Republic. The game combines elements of strategy, simulation, and role-playing, offering players a chance to experience the political intrigue, military conquests, and cultural achievements that defined the era.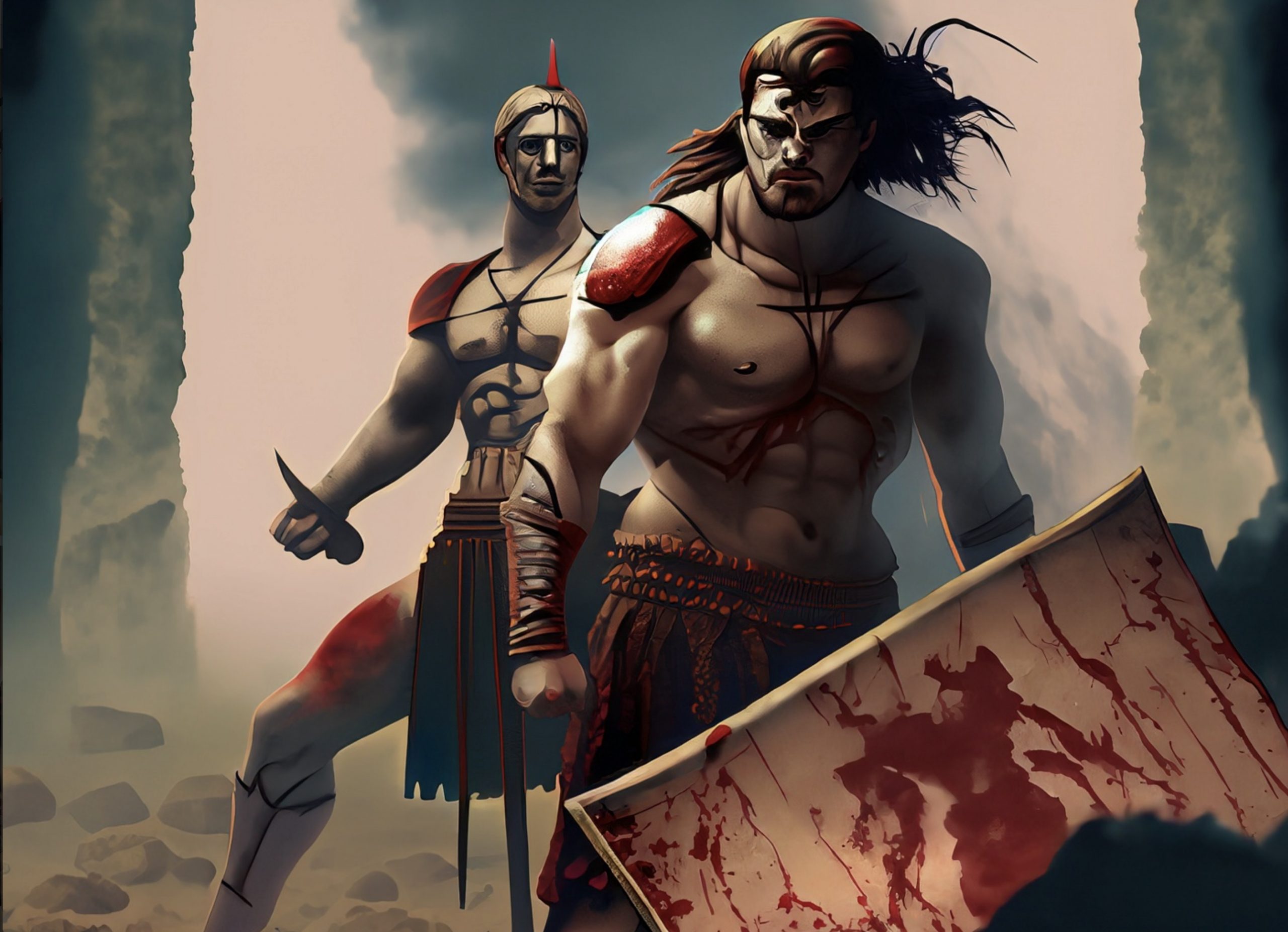 Key Features:
Historical Accuracy: The game is meticulously researched to ensure an authentic representation of Ancient Rome. From architecture and clothing to political systems and cultural practices, players will be immersed in the period's details.
Character Development: Players create and develop their own character, making choices that influence their skills, alliances, and reputation. Choose between paths like becoming a successful politician, a brilliant military strategist, or a respected scholar.
Social Climbing: Begin as a common plebeian and navigate the complex Roman social hierarchy. Interact with senators, merchants, soldiers, and other citizens to forge alliances, make enemies, and rise through the ranks.
Political Intrigue: Engage in the cutthroat world of Roman politics. Gain favor with influential figures, participate in Senate debates, and scheme your way to power. Make decisions that impact the Republic's future and determine whether you'll be hailed as a hero or a traitor.
Military Campaigns: Experience epic battles and military campaigns that shaped Rome's dominance. Lead legions into warfare against rival empires, rebel factions, and barbarian tribes. Strategize troop formations, resource management, and tactical decisions.
City Building: Construct and manage your own villa, complete with various buildings representing different aspects of Roman life, such as a forum, baths, and gardens. Customize your villa to reflect your character's achievements and preferences.
Cultural Achievements: Immerse yourself in the rich cultural world of Ancient Rome. Interact with historical figures like philosophers, poets, and artists. Commission artworks, write literature, and contribute to the development of Roman culture.
Quests and Events: Engage in a variety of quests and events that offer moral dilemmas, challenges, and opportunities. Your choices will influence the outcome of these events and impact your character's journey.
Multiplayer Elements: Join or form political factions, engage in trade networks, and interact with other players in a shared virtual representation of Ancient Rome. Compete or collaborate to shape the destiny of the Republic.
Visual and Audio Realism: The game features stunning graphics that recreate the architecture, landscapes, and characters of Ancient Rome. Authentic soundscapes and music enhance the immersion.
"Imperium: Rise of Rome" invites players to step into the sandals of a Roman citizen and make their mark on history. Will you become a revered leader, a cunning politician, a revered scholar, or a conqueror of distant lands? The choices are yours as you navigate the treacherous waters of Ancient Rome's society and politics.